When you're making the decision to move or spend some time abroad, there's always something you're going to forget. The experience will most likely be one of the most memorable times of your life, but how can you make it even better?
Here are four things you can do to make your time abroad even better: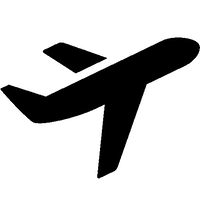 Travel as much as you can
When you look back on your time abroad, the chances are you won't remember the classes you took, or the work that you did. You'll remember the places you visited and the memories you made in those places. Traveling across whichever country you end up in is one of the most important things a traveling student can do, and it doesn't have to cost a lot either. There are a multitude of ways you can knock down the cost of this to ensure you create the best memories possible.
Travel for the language AND the culture
When I moved abroad for the year, I was somewhat conditioned to be believe that the only benefit I might receive was increased language skills. This couldn't have been more wrong. I learnt so much more about Spanish culture than I ever thought possible, especially around Christmas (for example, the fact that the Three Kings day (7th Jan) seemed so much more important to my host family and other Spaniards than Christmas, and that a roscón (a cake that is only available in Spain at Christmas) is a tradition that would never pass the UK's food and health and safety standards (they hide small plastic collectable figurines inside the cake that you could very easily swallow (I almost did)).
Fully immerse yourself
A few years ago I would never have the confidence to live abroad, but having done it, and fully engaged with the experience knowing I got the most out of it, it makes looking back on the photos all the more special. For me, this took the role of living with a Spanish host family and studying at a Spanish university. Although it was mentally, and sometimes emotionally, taxing, I came home from my time abroad as a more confident Spanish speaker who was more adaptable to foreign situations.
Make mistakes
Nobody is perfect, and I certainly wasn't when I was abroad. The amount of times I made a fool of myself in front of a class full of Spanish students, or had to stand up and do a presentation and immediately forgot every Spanish word I knew. It's these moments that I wish I could forget sometimes, but these are arguably the moments that were the biggest learning curves. I was pushing myself way out of my comfort zone and that was proof enough of that. Not many people are brave enough to spend a week, a month or a year in a foreign country, but it's those moments that remind me of how big that step actually was, and I'm proud I did it.