What is the job of your dreams?
Truth be known, you may not know what your ideal job is. A lot of young people don't. In fact, a job-for-life, which was much more common a few short decades ago, is a lot less common nowadays and you may have several 'dream jobs' in your working life. Millennials average 3 years and 4 months in each job meaning that they have an average of 12.5 jobs in their working lives compared to just 6 jobs for the average of all people of working age. (KPMG Statistics 2018)
So, with this in mind, your 'ideal job' has to be the one that is your next job – at least that is what your CV has to say. You need the perfect CV to land you your next job interview.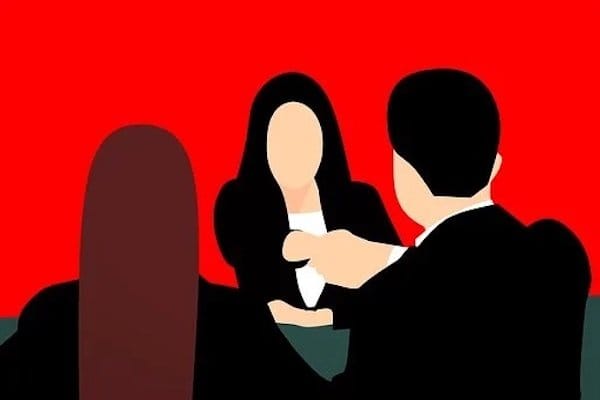 Your CV is not only a gateway to an interview but a good discussion starter when you get there. Make it count!
Making the Most of What you Have
When it comes to the time of writing your CV it may be too late to go back and improve your exam grades or get more relevant experience for the job to which you are applying. For that reason, before you even think about your CV, look around at the opportunities you have in front of you and consider whether voluntary work experience or charity work, job shadowing or an online course may improve your chances in the future.
If you are studying languages then maybe a Work Experience Abroad is the perfect way to enhance your CV. It is a great thing to talk about at interview too – "When I worked in France…" for example, is a great start to an answer at interview. It shows a level of independence, confidence and skill! Consider the other Benefits of Work Experience too.  
Keep a record of all the achievements that might prove useful for a CV. It is easy to forget when it comes to sitting down and writing your CV.
What to include in a CV
Your CV should include:
Previous employment
Work experience
Interests
Achievements
Qualifications
Charitable contributions
Voluntary work
'Informal' skills*
*You may have skills that are not formally recognised such as photo editing, playing guitar or a second language don't forget to included them – they may be just what an employer is looking for or just an added bonus that tips the interview in your favour. They may be skills that demonstrate your abilities that could be leant to aspects of your future job.
Your CV should be an ever-evolving document. 
With 25 applications for each vacancy (CV-Library Statistics) it is really important that your CV stands out for all the right reasons. It has to make a great impression on the reader and avoid being put in the 'no pile' before the short-lister has reached the bottom of the first page!
Avoid the 'No Pile'
Spelling mistakes, using the gimmicky fonts, poor grammar and excessive writing are to be avoided at all costs. 
Make sure someone proof reads your CV for you. A relative, friend, careers advisor or job-coach will be able to filter out some of the mistakes that are easily made before you are judged on them. Be prepared to re-draft to improve your CV.
Too long, Too Short or Just Right
For many years 2 sides was the recommended length for a CV but nowadays there is a growing trend for providing a single page. If you go down this route you need to make sure that you don't try and cram too much in a small space or squish the font to an unreadable size.
Personalise
No matter how long it takes, make sure your CV, or at the very least your covering letter, is personalised to the job for which you are applying. There is no point in sending a letter about your burning desire to work in sports and leisure to an employer looking to appoint a kitchen hand! Be careful with cut and paste!  
Try to find the name of the person to whom you are applying. Only use 'To whom it may concern' if you have no option. Using a name is polite and shows that you are interested.
Make it all Thriller No Filler
If you are applying for your first part time job, your primary school milk monitor role may just about be relevant. If you are applying for for an internship or post graduate post start with GCSEs onwards. Save yourself the space. You need not even list all your subjects, "9 GCSEs at grades 9-7 including English (7) and Maths (8)" is succinct and sufficient.
Bullet points are your friend. A long paragraph to say something that can be said in a few short words is a waste of space and time.
Have a portfolio
If you are applying for a creative role then a portfolio is a must – a photo reel, a list of websites where you are featured or have created, screenshots of digital work arranged well or a sound track. If your skills are harder to  demonstrate then be prepared to provide example of documents you have created (if they are impressive) or give examples of presentations that you have produced. If you cannot link to them in your CV, take them with you to interview and make sure you let the interviewer know if you don't get an opportunity to present them in response to a question.
Check your Social Media and Digital Footprint
Your social media may be a great advert for you and an opportunity to impress a future employee. That LinkedIn profile with your latest thoughts on articles in the business press might be ideal. Images on your Instagram profile of your charity work or at your voluntary work placement may set you apart. If that is the case, include your socials on your CV.
A photo of a drunken night out or making obscene gestures to the camera whilst semi-clothed and falling over may lose you that shot at an interview. If you can't make your social media count for you, then at least sanitise, delete, remove what you can. 
Depending on what sources you look at and what type of recruitment (agency or directly with employers) statistics online report anything between 40% and 94% of employers use social media to screen applications. Don't take any chances!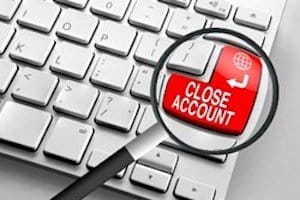 Create a CV Widely Accepted Across Europe
Europass is a website that allows you to create a CV in a format that is widely recognised across Europe. It may lack some of the creative style of Canva and other templates but it will make sure that you convey all the important infromation in a format that is easily accesible. Why not try it out?