Where did it all begin?
I can pinpoint exactly the time when I fell in love with Germany. It was July 1979, I was in the fourth year (Year 10 in new money), and it was my first morning with my host family in Darmstadt, near Frankfurt. My German exchange partner, Nicole, had already stayed with me earlier in the year, and now it was the return leg. Nicole's mum had set out the breakfast things and had already gone to work. There, on the table, was a glorious piece of chocolate cake, Frühstückskuchen in German. I remember thinking to myself, "Anywhere that serves up cake for breakfast gets my vote". And there began a love affair which continues to this day.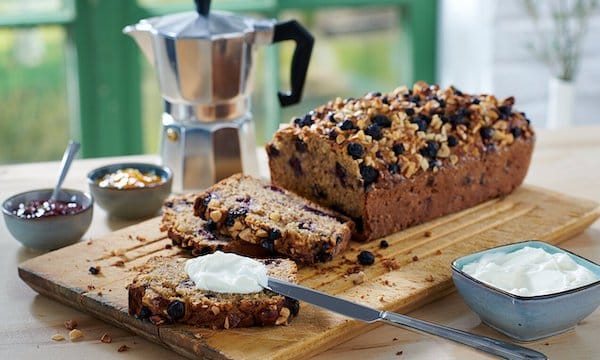 My Leadership Story
Some years later in 1996, having been a German teacher at a nearby school, I took  Head of Department role. I was very lucky to lead an MFL department for many years until 2019. I worked at a secondary school in Nottingham and, as I was there for so many years, saw lots of changes. I once tried to add up how many colleagues had worked with me in the department, but soon lost count. They either loved the school, stayed a long time and retired, or they were young and dynamic and soon got promotions to other schools and started leading their own departments.
I also saw many changes – I think languages departments are subject to more trends than any other, and in that respect my department mirrored what was happening nationally. Spanish has become the second or even first language of choice in most parts of the UK, thus sounding the death knell for German in some locations. The biggest crisis in languages learning though came when the government decided in the early 2000s to remove Languages for All* and virtually overnight numbers plummeted thus resulting in the shrinking in the size of the department too, from 9 in its heyday down to 4 or 5. We are now stuck in a vicious circle – we can't get languages teachers as they are in short supply, so we can't create more chances for students to learn more languages in order to produce more teachers. Double linguists have become a thing of the past whereas when I started as a languages leader, doing two languages at A level was standard practice. Every cloud has a silver lining though – those students who did carry on to GCSE, and then on to A level, and then on to university, found themselves in a very small pool with skills which are in high demand, so employment has never really been a problem for any languages graduates these days.  As fewer students learn a language, it has become in many ways a niche subject, something for the elite, and that upsets me. When I started teaching in the late 1980s / early 90s, schools had healthy A level groups and all students had access to language learning.
 * Languages for All was a UK government initiative in 2002
I have now retired from being a Languages leader, but I would recommend it to anyone. Although it's a cliché, I can honestly say that every day was different. It was exhausting, especially when trying to recruit staff in a shortage of linguists nationwide, but the thrill of getting abroad every year with students who had never set foot out of Nottingham before was worth its weight in gold.
The 3 most asked questions
As I have now retired from the subject leader role I tend to look back with rose tinted spectacles, but there were annoying questions and comments that used to crop up all the time, from parents, students and also from colleagues:
Which language is the most useful?
It's a question without an answer really. My answer would be: whichever language you need at any particular time! I have a degree in French and German and did A level Russian too, but when I had my bag stolen in Prague and the police officer didn't speak English, then all those certificates were useless! I would always counsel students to choose the language they enjoyed the most. None of us has a crystal ball.
What's the point of low ability students learning a language when they can't do English properly?
Why not? language learning is a great leveller as it's often a new subject for all in Year 7. We assess in four skills in languages teaching (listening, speaking, reading, writing) and writing assessments aren't huge. The way we teach languages – chunking, lots of repeated instructions, lots of body language, clear explanations and instructions, use of drama, art, etc. – these are all things which allow weaker students to thrive. Not allowing certain sections of a school community to access language learning is a challenge that all MFL leaders have to fight and, in my opinion, unjustified. 
What can you do with a languages A level?
My answer to this was always "WHAT CAN'T YOU DO?!". When I think back over the years to what my A level students have gone on to as a career, the list is huge; lawyer, counsellor, police officer, accountant, languages teacher, translator, interpreter, running a charity, speech and language therapist, journalist, travel reporter and photographer, HR, actor, professional musician – the list is endless. The skills you learn on a languages course are transferable. Languages is all about communication, one of the most basic human needs.
Visit our Classroom Resources page for our Languages Destinations poster. 
My top three highlights of my time as an MFL leader
Nominating the Language Teacher of the Year
One of my colleagues became Languages Teacher of the Year in 2016. I had nominated her for her pioneering work with technology, especially with iPads. When we found out that she had won it was such a memorable moment.
When my ex-student got a job at the EU
When one of my ex-students got a job at the European Union headquarters , I was very proud. She had studied French and Law at university, and was putting both to use in an amazing job in Brussels. All teachers rejoice when their students go on to great things, and in this case I remember thinking that a little part of her success was down to me teaching her French somewhere along the line!
Taking school trips abroad
Taking students abroad and doing what it says on the tin – speaking French in France, Spanish in Spain, German in Germany. There is no greater pleasure as a languages teacher to see one of your students go in to a shop or café, use their transactional language and get what they want. I have seen students interview a German politician in the Bundestag in Berlin, do a radio interview in Karlsruhe , Nottingham's twin town, order Lionel Messi replica shirts in the Nou Camp in Barcelona, and chase off annoying street vendors in Paris in very rude French which they had learned from some French kids they had started to chat with through a shared love of kicking a football.
School-led exchange visits have, sadly, fallen out of vogue lately, but there is no better thing for your languages skills than staying with a family for an extended time . I have run exchanges to Germany (Bruchsal) and France (Roissy-en-Brie) during my time as a leader and, on a personal level, am still friends with my German exchange partner I met in 1979. If anyone has the opportunity to do something like this, then grab it in both hands – you get to know first hand how families work, foreign school systems, shopping, music, teenager life. You can't get those deep cultural experiences from a package holiday or a day trip. Having the chance to do some work experience abroad, for example, would offer a similar experience.
Visit our Host Family Accommodation page to find out more about living with a family abroad to spend time immersed in the culture and language.